Easter is almost here and that means the 2017 Beach season is upon us. We are looking forward to a season filled with happy vacation memories for our guests. It's time to review a few items as you prepare for your visit, and also update you on a few changes at the motel.
As always, it's a good idea to take a look at our website before your arrival, especially if you are a first-time guest. Give us a call at the motel [(252) 995-5611] if you have any questions about your reservation, room type, or activities here on Hatteras Island or nearby.
While traveling here you will note the work ongoing at the two bridge sites — one at Oregon Inlet and the other on Pea Island. Depending on the time and day you arrive there may be some lane closures so allow for that in your schedule. These bridges are extremely important to the life and vitality of Hatteras Island so we hope you will not let the minor inconvenience of slower traffic burden you. We will be here at the end of your journey! The construction is truly fascinating to see.
This summer beach re-nourisment will be ongoing in the Buxton area frm June 1- August 31, but we do not yet know from the contractors about the time-frame the work will be done in front of our motel. Please take a look at our previous blog-post about the "More Beach to Love" project and if you are vacationing with us during June, July or August stay tuned to the website or Facebook for more information. We are planning several family-friendly fun activities for the 5-6 days when we will experience the work. We want to make it a special time for all our guests, one that you can say upon reflection quite happily "I was there when they grew beach in 2017." It will be an interesting process, and the end result is a more stable beach that you and your family and friends can enjoy for years to come. It also means Highway 12 is a bit more secure and less vulnerable, which is a very good thing!
During the winter we moved our office! So when you arrive please look to the end units on the lower level of the soundside. The office is clearly marked and we now have a ramp to the office as well. We're excited about this new space and we think it will make your check-ins and check-outs go even more smoothly. What's more, we've added some gallery space to the office and we are featuring not only artwork but also some local products that you can enjoy here or take home, include "Hatteras Sea Salts" and "Skeeter Beater." The Clifford Morrow portion of the gallery celebrates the life and art of a man who made Hatteras Island his retirement home and whose work captures the essence of the natural beauty here. You'll find great ideas for special Christmas, birthday or anniversary gifts.
We look forward to welcoming you in 2017! Don't hesitate to call us at [252-995-5611] if you have questions or need additional information. See you soon!
The Cape Hatteras Motel Team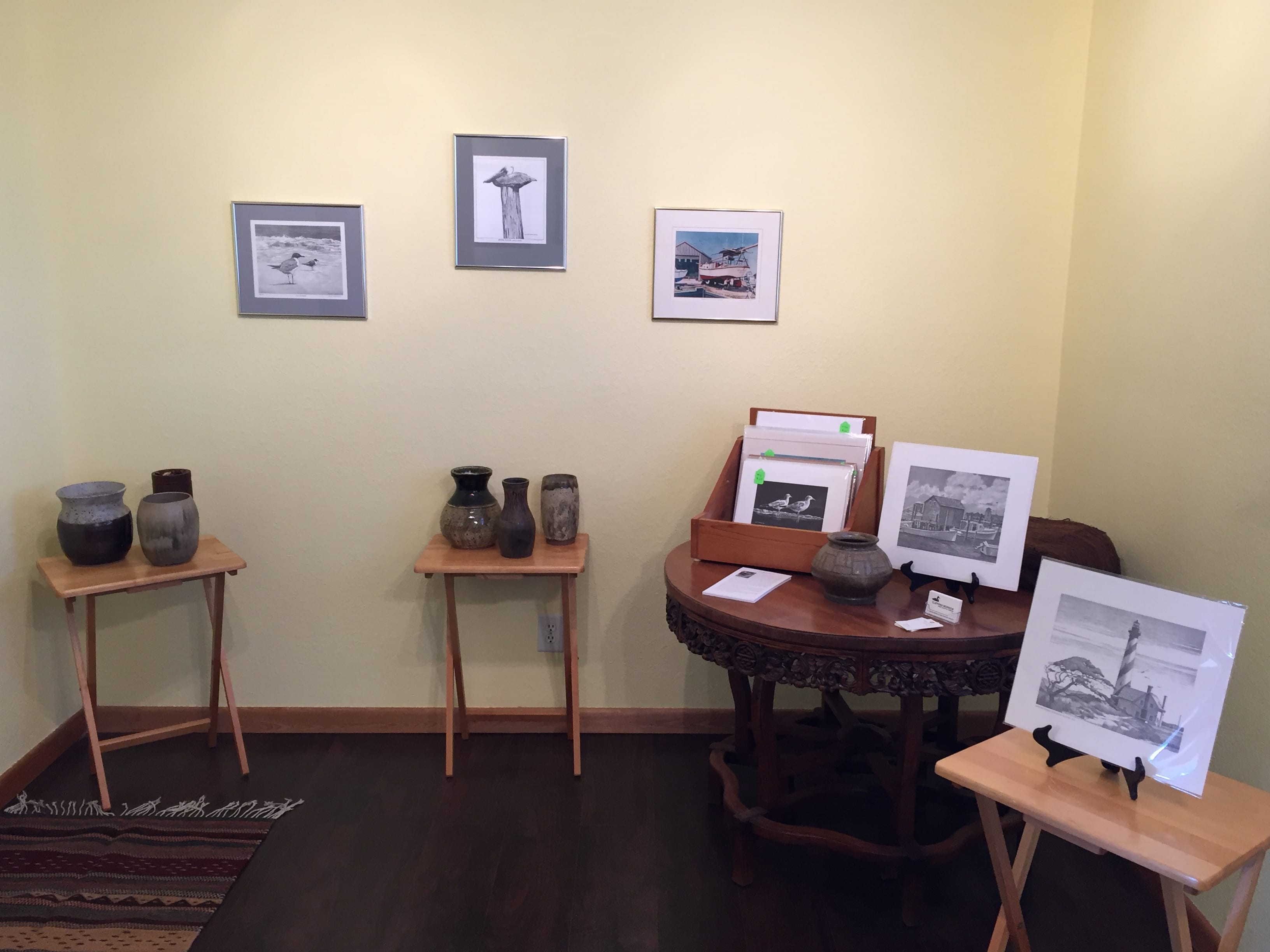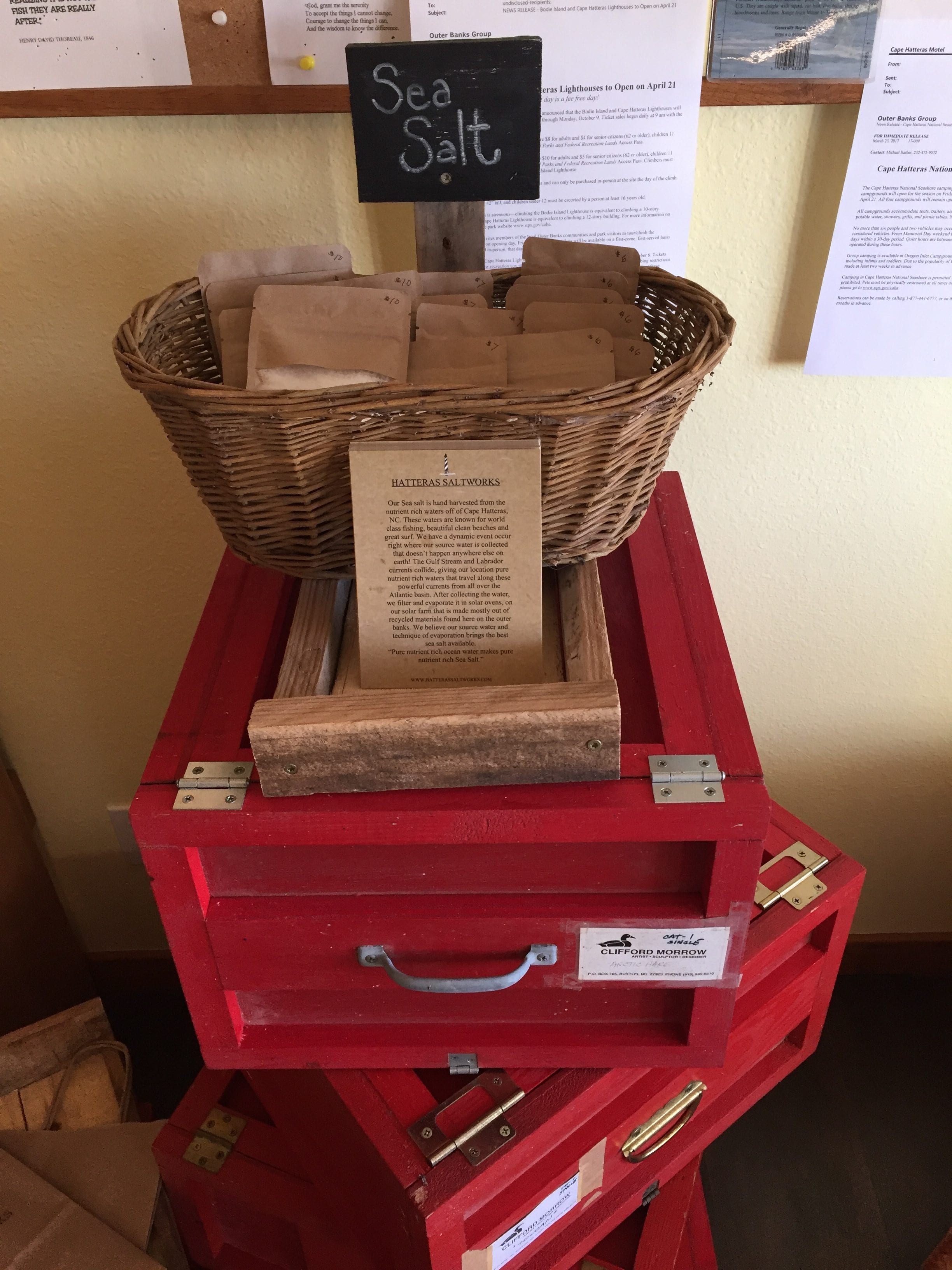 https://www.capehatterasmotel.com/wp-content/uploads/2017/04/IMG_0167.jpg
2448
3264
Cape Hatteras Motel
https://www.capehatterasmotel.com/wp-content/uploads/2015/06/cape-hatteras-motel-logo-full.png
Cape Hatteras Motel
2017-04-10 09:29:03
2017-04-10 10:20:52
What's NEW For 2017 At Cape Hatteras Motel