Wednesday, August 23, 2017   2:00 p.m.
Due to the upcoming marine forecast, the cutter dredge C.R. McCaskill will be leaving Buxton on Thursday, August 24 to ensure safety for the crew and equipment.  Since the dredge is likely to be offsite for at least seven to ten days, Weeks Marine has decided to utilize this downtime to have the U.S. Coast Guard's mandatory dry dock inspection performed. The dredge will sail to Charleston, SC for a two week dry dock period and then return to Buxton to resume work.
The hopper dredge R.N. Weeks is scheduled to arrive in mid September and the current plan is to operate both dredges (the McCaskill and the R.N. Weeks) until the project is completed.
Additional updates will be provided as new information becomes available.
[stop by our office to get your 'soon to be collector item' T-shirts].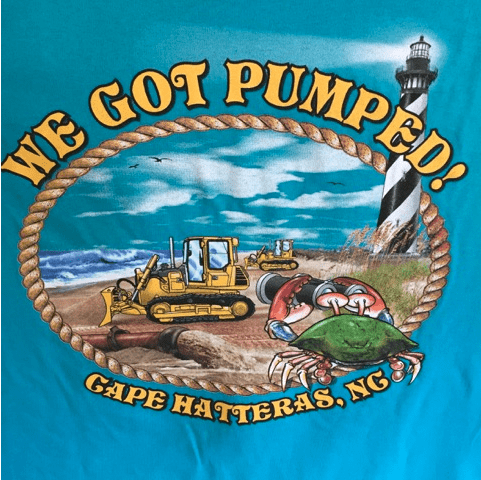 Cape Hatteras Motel recently topped 11,317 fans on Facebook!
https://www.capehatterasmotel.com/wp-content/uploads/2017/03/MoreBeachtoLove.jpg
1241
1832
Cape Hatteras Motel
https://www.capehatterasmotel.com/wp-content/uploads/2015/06/cape-hatteras-motel-logo-full.png
Cape Hatteras Motel
2017-08-23 15:38:47
2017-08-23 15:38:47
Buxton Beach Nourishment Update - August 23, 2017