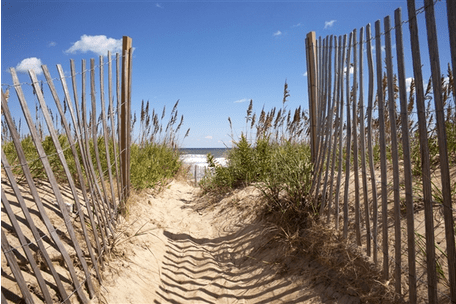 Taking your family to the beach creates beautiful lifetime memories … that is, as long as every member of your family remains HAPPY! The that end, U.S. News & World Report considered universally important factors like:
1- Safe Waters
2- Kid-Friendly Attractions
3- Dining Options
4- Spacious Accommodations
5- Multi-Generational Appeal
6- Overall Accessibility
The Outer Banks of North Carolina tops the list of Best Family Beach Vacations in the USA, according to travel experts plus U.S. News & World Report readers. The NC barrier islands were lauded for their "consistent-yet-manageable waves and verdant landscape. And you can count on OBX to deliver great summer weather".