The Cape Hatteras Motel officially opened the "Clifford Morrow" Gallery last night. Located in the new office area, the gallery features the work of this Pennsylvania native turned OBX retiree who was the father of Jan Morrow Dawson, who along with her husband Dave, run the Cape Hatteras Motel.
Morrow, a distinguished artist throughout his career with the Carnegie Museum in Pittsburgh, began a love affair with the Outer Banks, and in particular the Buxton area, with his family in the mid 1960's. He knew immediately he wanted to retire there and made that happen in the late 1980's. Once he and his wife Dolores moved to the island, he set up a studio and began to turn his talents toward capturing the beauty of Cape Hatteras. Through prints, pottery, sculpture, and more he created a special feel for the natural world that surrounded him here. He even used the unique shape of a wave to design the new altar at Our Lady of the Seas Church in Buxton.  His work was sold at several galleries in the area, until illness put a stop to his ability to work.
Upon his death in 2011 he left many items in his studio.  After Mrs. Morrow passed in October of last year, Jan and Dave began the bittersweet task of working through a lifetime of art work, which culminated in the creation of the gallery. In addition to Mr. Morrow's work, there is a room of other beach art, and local products including salt from Hatteras Saltworks also made in Buxton, and "Skeeter Beater" – a product made locally to assist guests and locals alike with those pesky summer insects!
Whether you are a guest at the motel or just driving by, you are invited to visit the gallery, which is open anytime the motel office is open. Perhaps you will find that special something that reminds you of your happy place, to take home with you. Or maybe you would just like to see the work of an artist who found his happy place right here, and had the ability to forever share it with others.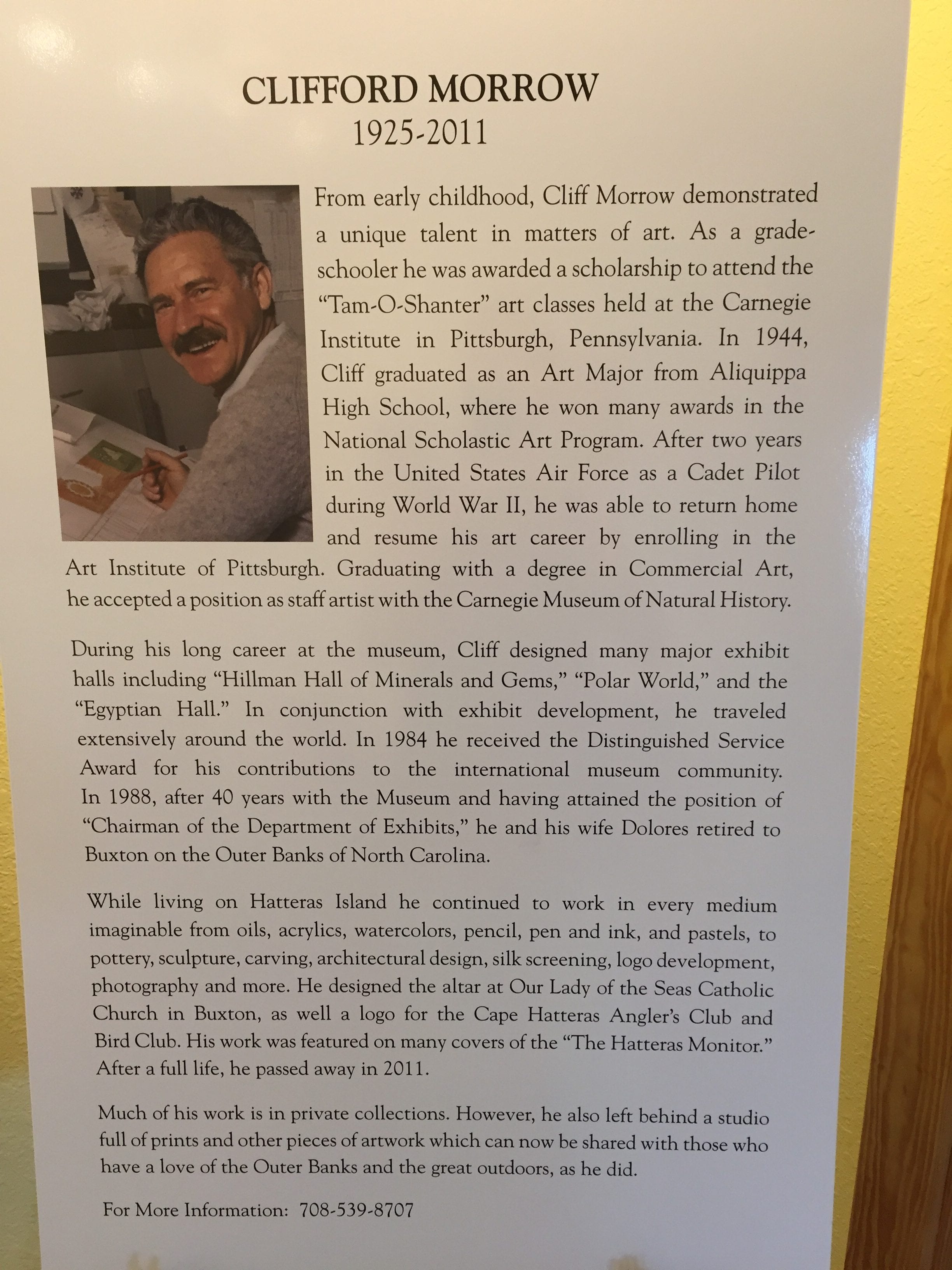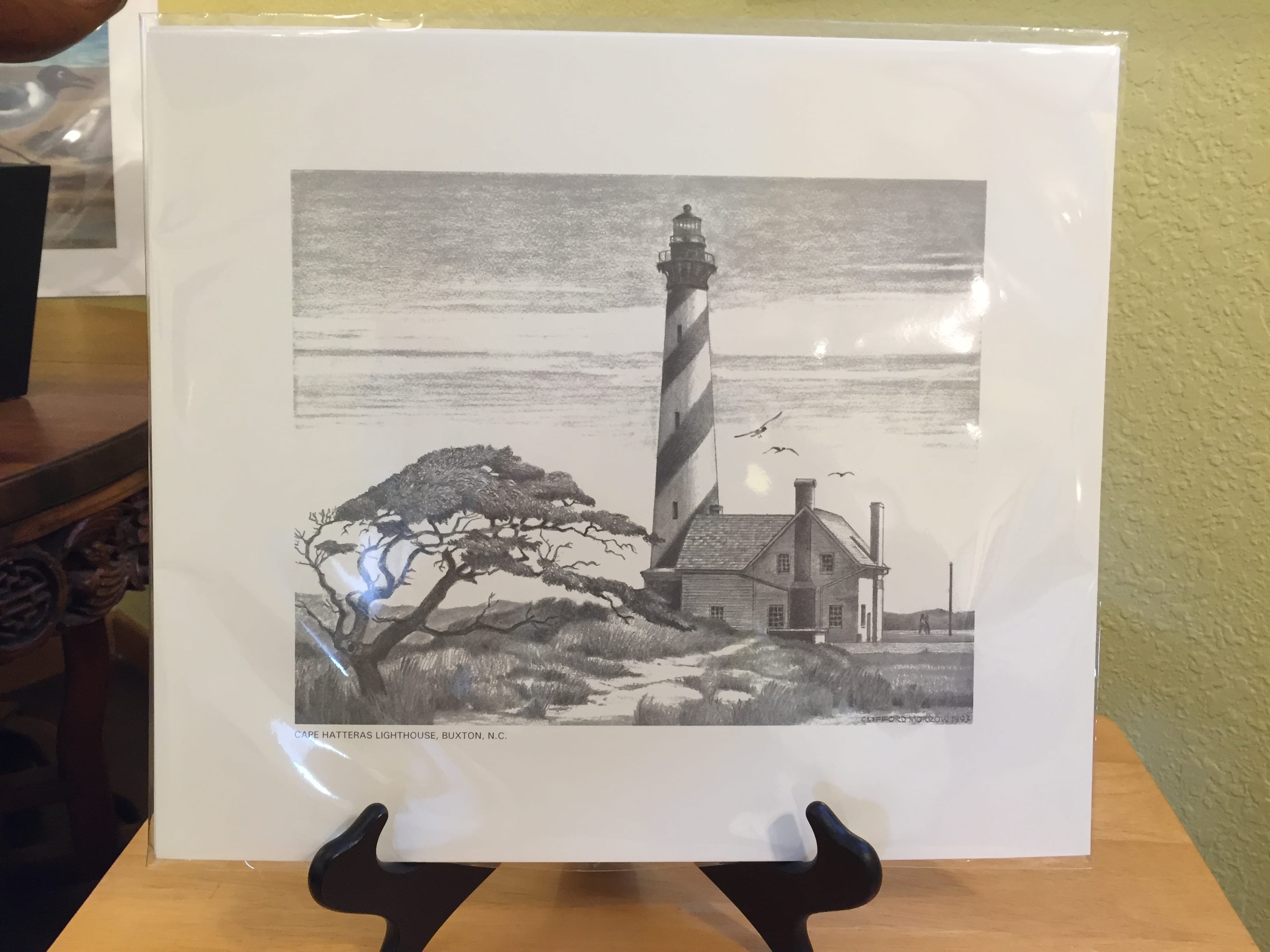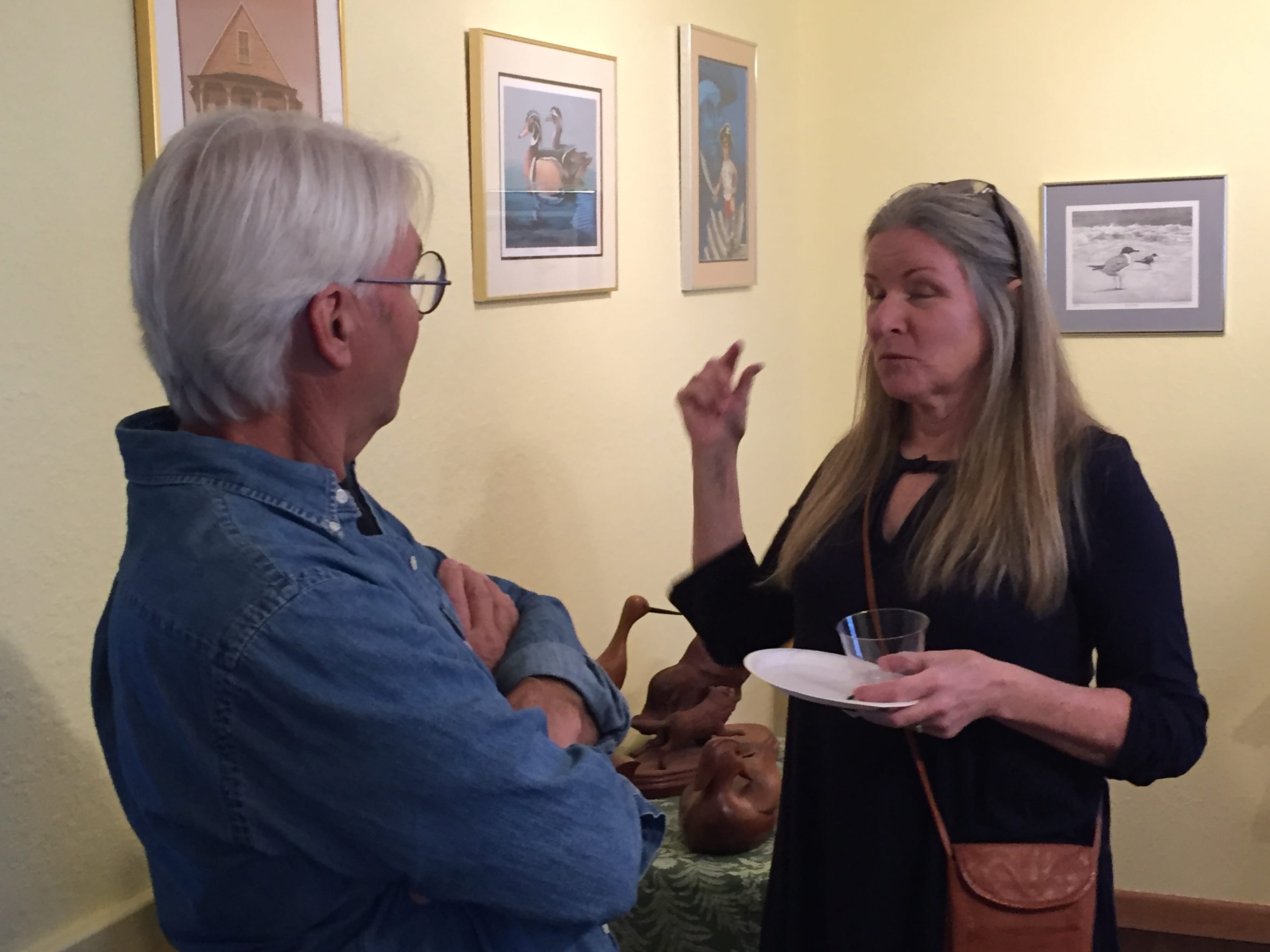 https://www.capehatterasmotel.com/wp-content/uploads/2017/04/IMG_0364.jpg
2448
3264
Cape Hatteras Motel
https://www.capehatterasmotel.com/wp-content/uploads/2015/06/cape-hatteras-motel-logo-full.png
Cape Hatteras Motel
2017-04-28 11:19:49
2017-04-28 11:21:12
"Honoring a Life Well Lived"